Environment´s information
From the hill where is the high parish of Barahona, village where there is a witch route, there are good views. Alpanseque is near and it has a very interesting Romanesque façade, and a little bit more to the South you get into the province of Guadalajara so the tourist can feel tempted to go to see the Historic Artistic Complex of Atienza. From Barahona the traveller will want to go to Medinaceli as well, following the Almanzor´s route passing by Romanillos de Medinaceli and Yelo, or going to the Northeast up to Almazán. Howerver, it is sure that the traveller will want to go from Rello to the Northwest and seeing the Romanesque of Caltoja and Bordecorex to stop to contemplate the wonderful Romanesque pictures of the hermitage of Saint Baudelio and the column-palm which supports the ceiling. And following this route, the Historic Artistic Complex of Berlanga de Duero is close, villa with walled castle, leisure areas, Gothic collegiate church, the streets and the main square are porches, good gastronomy and bakery, a gothic roll and a chimney in the solar of the old hospital. Berlanga, is also an important centre in the Cid's Path
Rello
Walled medieval village guarded by vultures which resting on the next cliffs. Excellent views of the Hoz del Escalote way Barahona. The term is included in the Natura Network 2000 because it belongs to ZEPA and LIC "High of Barahona", and the walker can walk by the relevant section of the GR-86. Roads of Almanzor and Cid transit the area. Two doors with arch from the Middle Age, as well as various remains of the castle and the walled. On the entrance of the village is the singular iron roll (it is a piece of artillery from the XVI century with five rings). Nearby is an Islamic watchtower from the X century.
Tours
Villa included in the Ruta del Cid. Islamic watchtowers.
Activities
Mycological routes, Hiking, search for fossils.
WHERE TO GO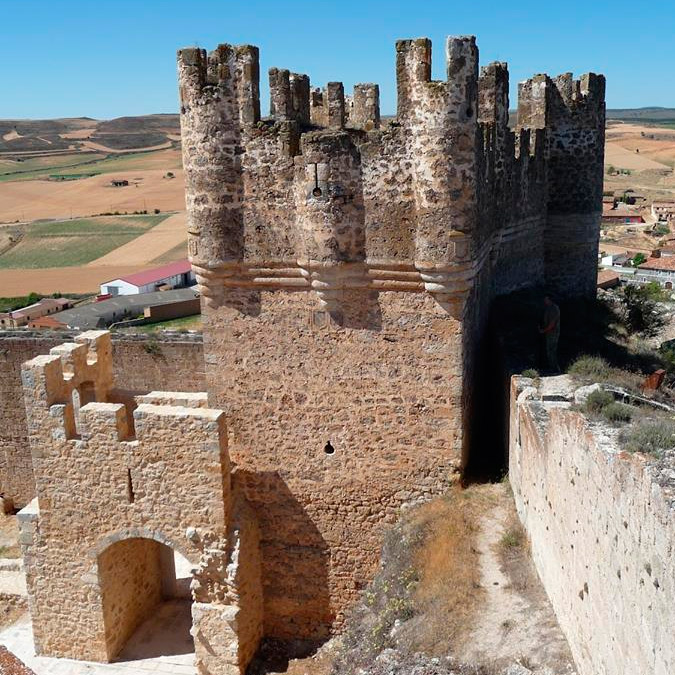 Castillo de Berlanga de Duero
Castillo renacentista defendido por una muralla del s. XII, en el que Richard Lester rodó parte de Los Tres Mosqueteros. Desde lo alto se puede contemplar el trazado de esta villa medieval y se divisa...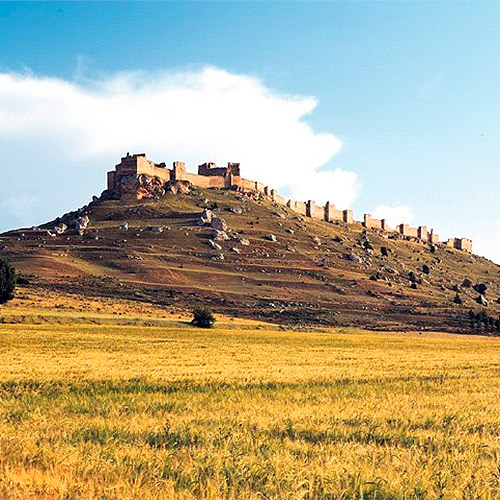 Castillo de Gormaz
Monumento Nacional desde 1931. El castillo más grande de Europa. Califal, del siglo X, época de Almanzor. El Duero gira en torno al espolón rocoso que lo asienta. El Cid fue su alcaide y caído en desg...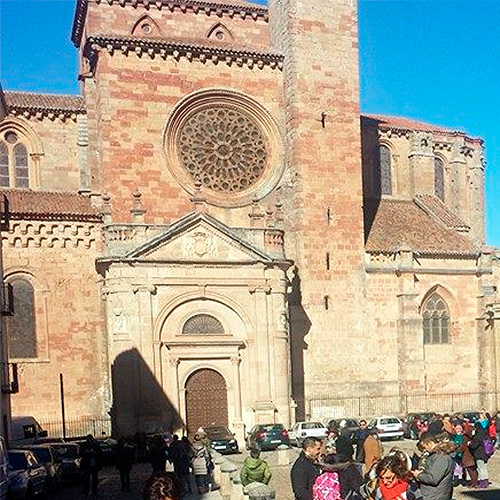 Catedral de Sigüenza
Sigüenza fascina al visitante, especialmente su fortificada catedral, sin demérito de su castillo y callejuelas medievales e iglesias románicas. Un recoleto parque ajardinado, junto a la oficina de tu...
UPCOMING EVENTS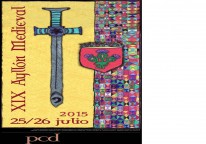 Fiesta de Ayllón Medieval
En Ayllón, del 25 al 26 de julio
Ayllón Medieval, una forma de conocer la villa de la mano de su historia, sus gentes y un sinfín de actividades y propuestas que amenizan la fiesta y la convierten en inolvidable.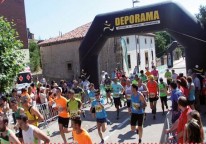 Cross Popular Villa de Abejar
En Abejar, 12 de agosto
Cross que se celebra sobre un circuito mixto, de arena y asfalto, con una longitud de 4.400 metros, al que hay que darle una, dos, o una parte de vuelta según la categoría a la que se pertenezca.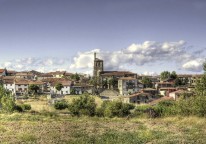 Fiestas Virgen y San Roque
En Abejar, del 14 al 17 de agosto
Ofrenda de flores a la Virgen del Camino, Cross popular, pelota-mano, corte de troncos, Peñas y Orquestas por la noche, hacen de sus Fiestas un buen lugar para divertirse.